In the observable universe there are an estimated 2 trillion (2,000,0000,000,000) galaxies.
Galaxy tumblers are fun to create because each one is unique--no two come out the same. There are many different ways to make them, I like using mica powders to create mine. There is a great Modified Cell Mica and Galaxy Tumbler Tutorial on Tumbler TV that I watched for inspiration.
I started with a gloss black base on my tumbler which Vic powdercoated for me. I then prepped it for epoxy by lightly sanding it and cleaning it with alcohol. This gives the epoxy a better surface to bond to.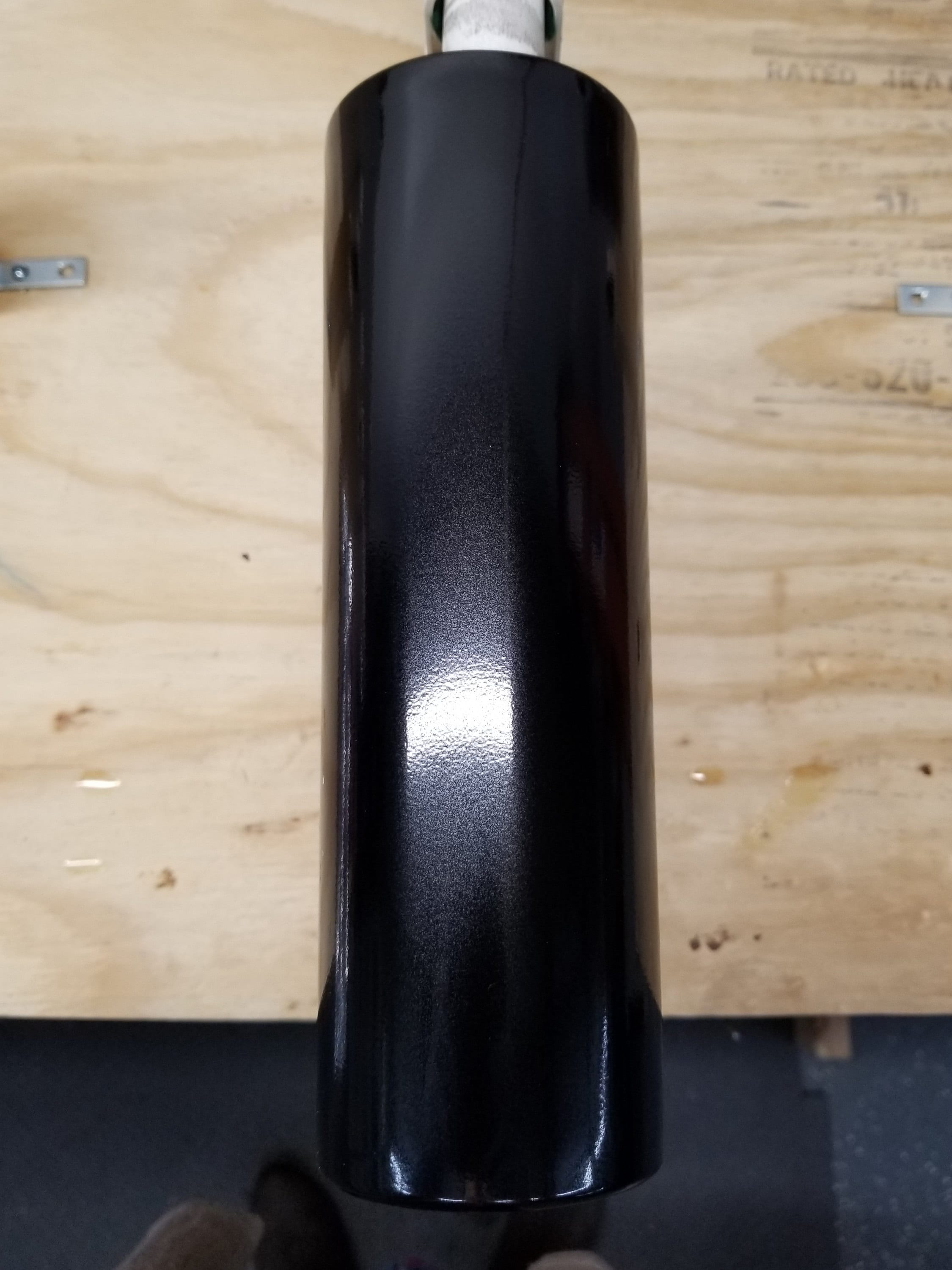 I mixed a black pearl mica powder in my epoxy and applied it to the entire tumbler, then I let that spin on the cup turner for about 15 minutes. This gives the tumbler a nice dark shimmery base that adds dimension to the finished product. The cup turned while the epoxy self-leveled and began to cure. When the epoxy started to solidify I was ready to apply the other mica powders. This ensures that the powders do not swirl and move around on the cup after I apply them.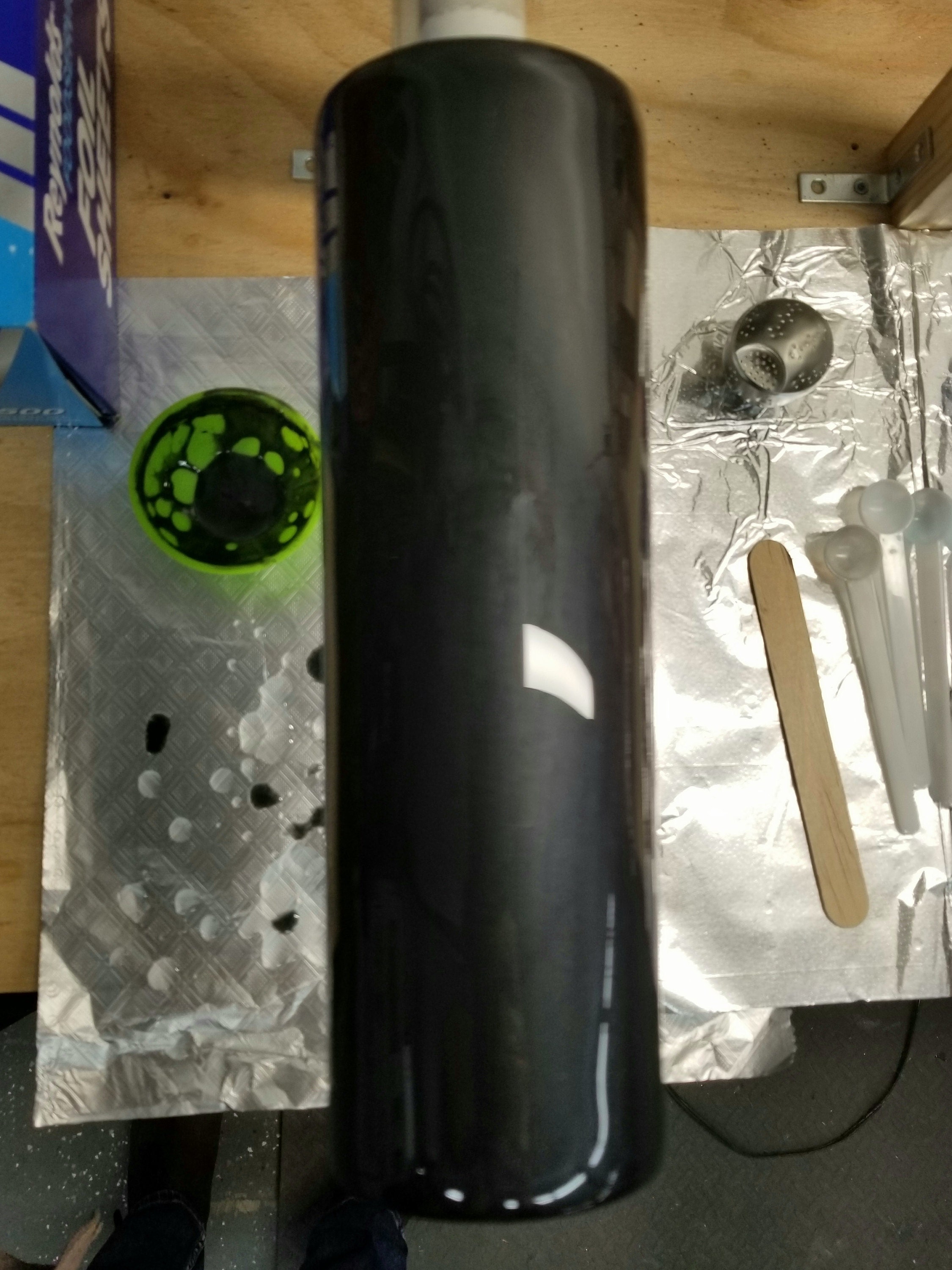 Now comes the fun part! Using a small drinking straw, I packed a small amount of chameleon mica powder into the tip and gently blew it onto the surface of the tumbler. For this cup I used two different types: a blue/green powder and a blue/violet/red/orange powder. Chameleon powders are really fun to use  because they have a beautiful color shifting effect.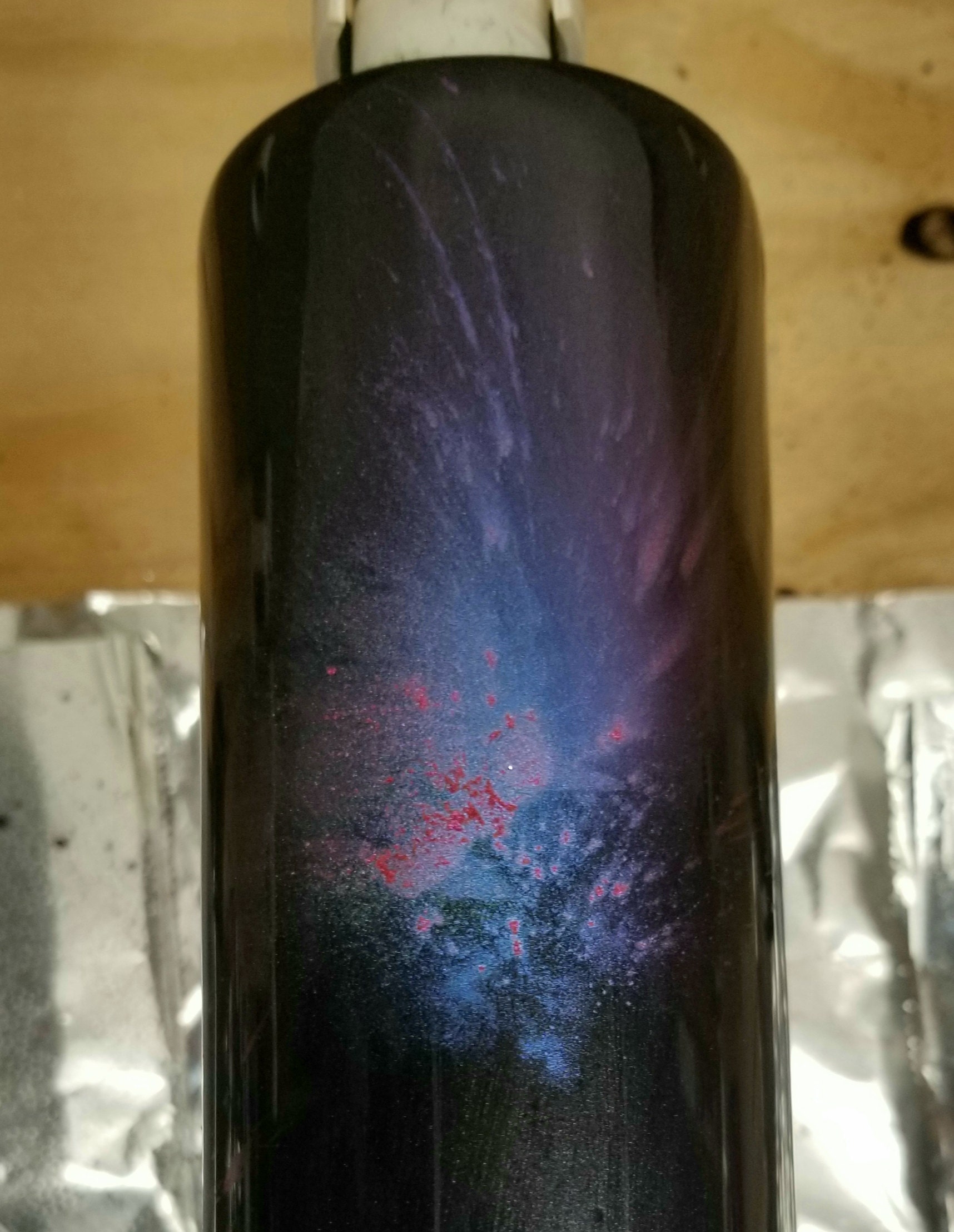 Next I used a small tea strainer to sprinkle more mica powders onto the surface of the tumbler, adding more colors into the design. I like using a tea strainer because it gives me better control of how much mica powder falls onto the tumbler.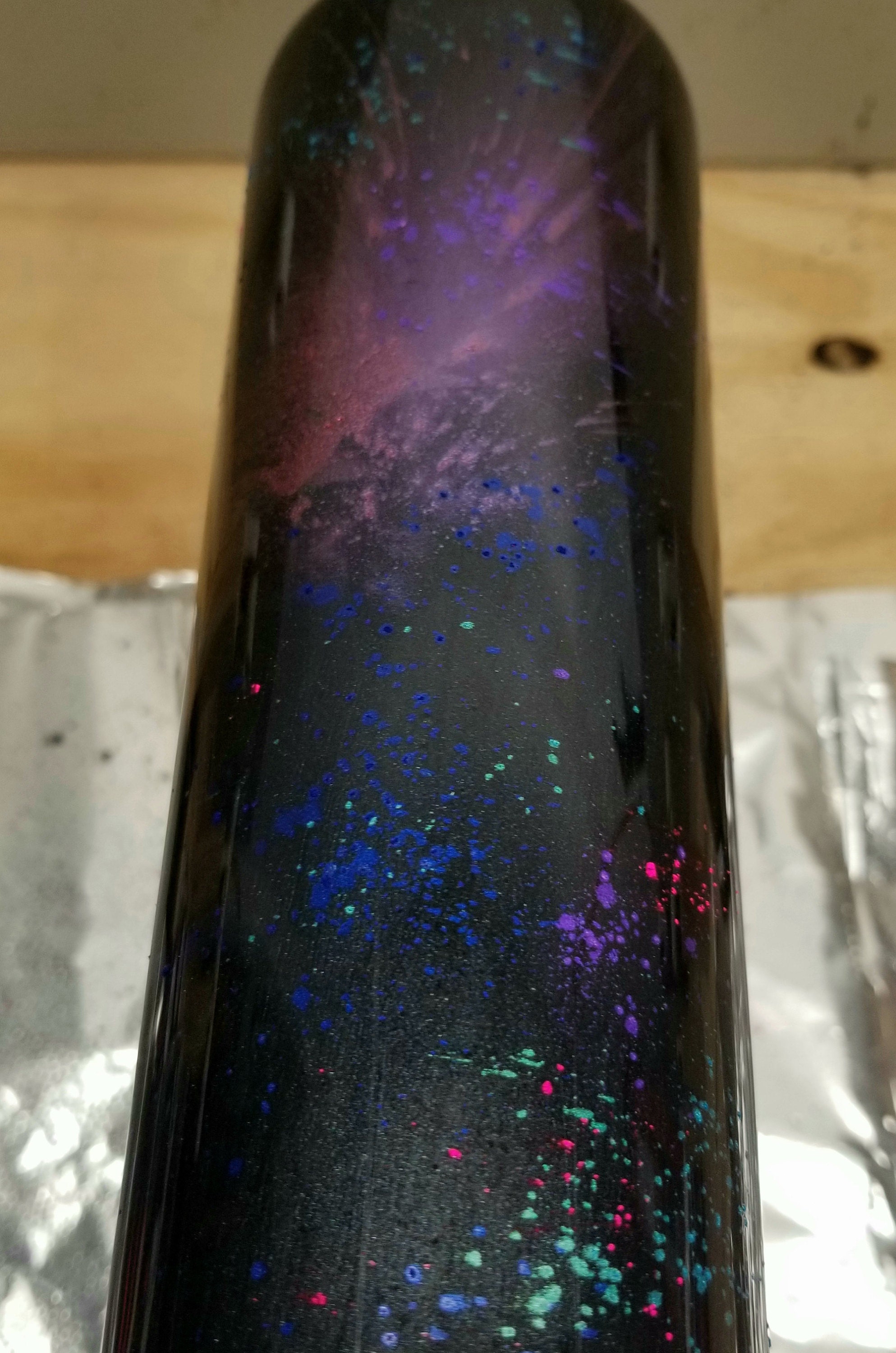 Finally I put another coat of epoxy on and sprinkled in some glitter for a little bit of starry sparkle to complete this galaxy tumbler.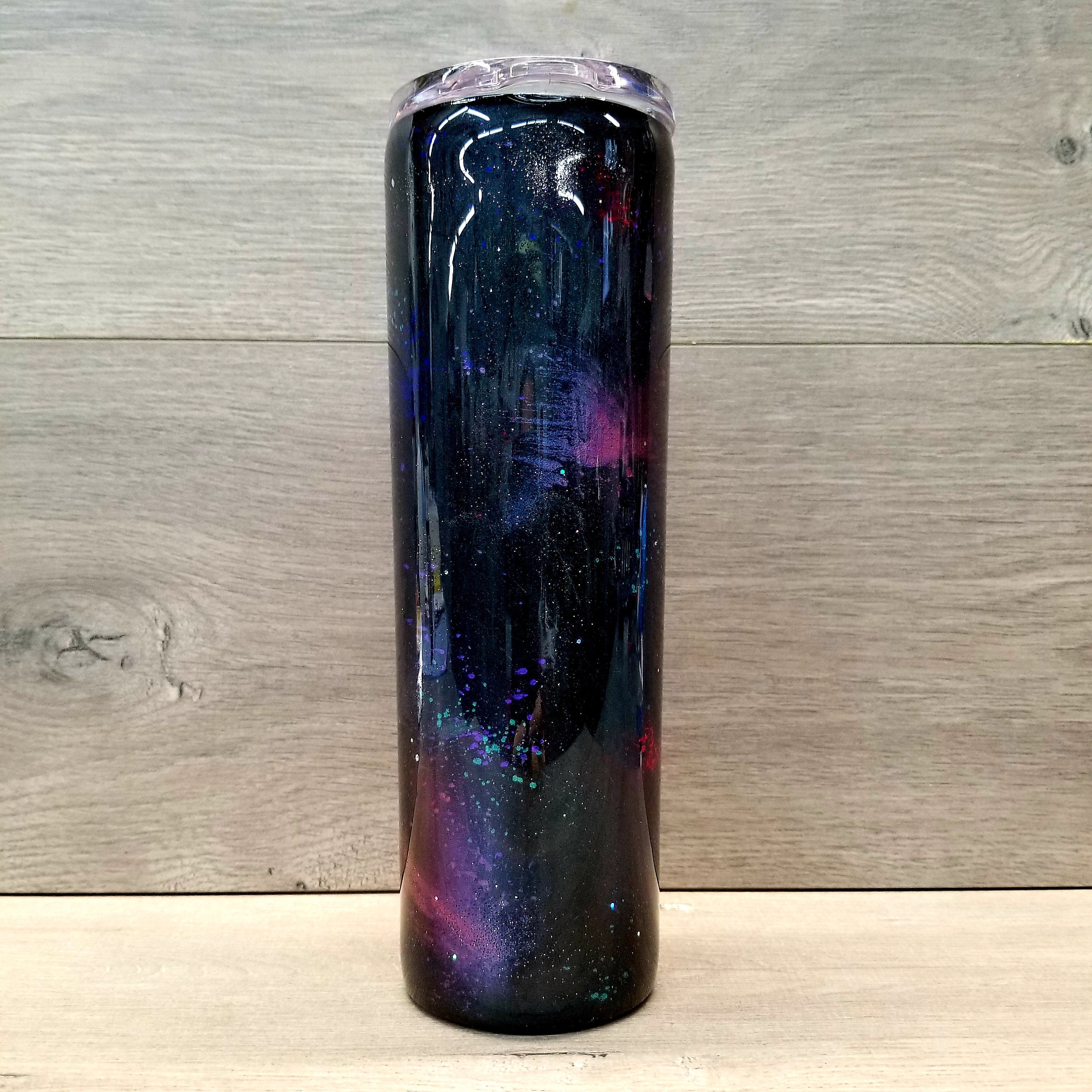 Supplies used:
HOGG 30 oz. skinny tumbler
Extreme Mirror Black powder from All Powder Paints
FXPoxy two part epoxy
Black Pearl mica powder from Pearl Pleasures on Etsy
Dark Dimension chameleon mica powder from Pearl Pleasures on Etsy
BVRO-C chameleon mica powder from Backfist Customs on Etsy
Peacock mica powder from Backfist Customs on Etsy
Purple Heart mica powder from Backfist Customs on Etsy
Navy Blue mica powder from Backfist Customs on Etsy
Electric Raspberry mica powder from Backfist Customs on Etsy
Titanium 2.0 glitter from Backfist Customs on Etsy
Just finished reading: 
An Easy Death by Charlaine Harris