One bee has to fly about 90,000 miles – three times around the globe – to make one pound of honey.
Thankfully, bee tumblers don't require that much effort! Glitter tumblers are HOT right now and I love the idea of putting a different twist on them. I decided to try making a bee tumbler so I started (as always) by watching somebody else make one. If you're thinking about making something and you aren't checking out YouTube, you are missing out on an awesome community of makers who love to share their best tips and techniques. I viewed the Honeycomb and Honeybee Tumbler Tutorial on Tumbler TV to learn this one from Katelyn at Glitter Chimp.
I started with a base coat of honeycomb glitter and added two coats of epoxy until it was smooth. I decided to tape off the top and bottom when applying the glitter to make sure the edges stay smooth (the stainless will be covered up later). The cup spins while the epoxy self-levels on a custom cup turner that Vic built for me last fall.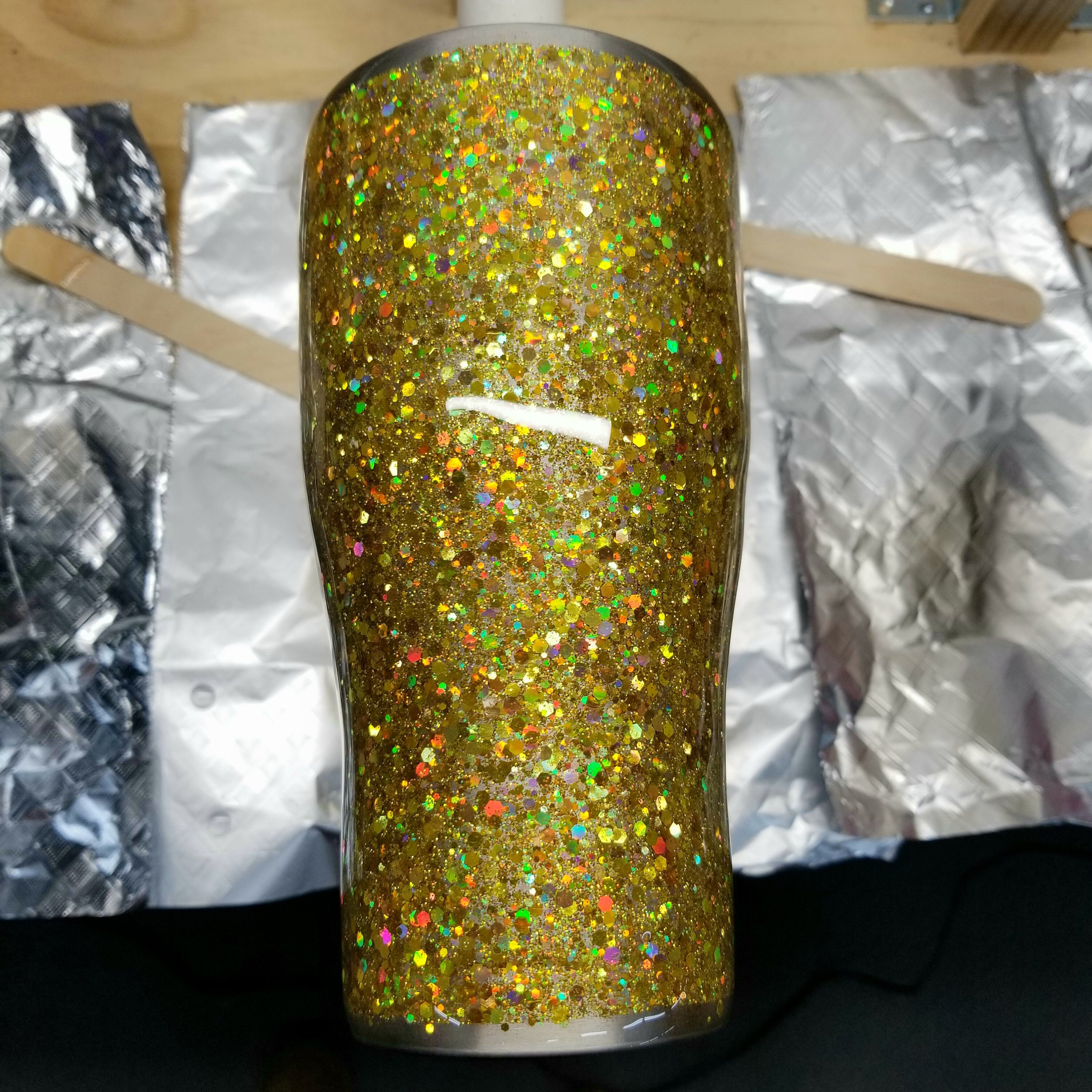 I applied a honeycomb vinyl pattern to the cured epoxy and spray painted the entire tumbler white.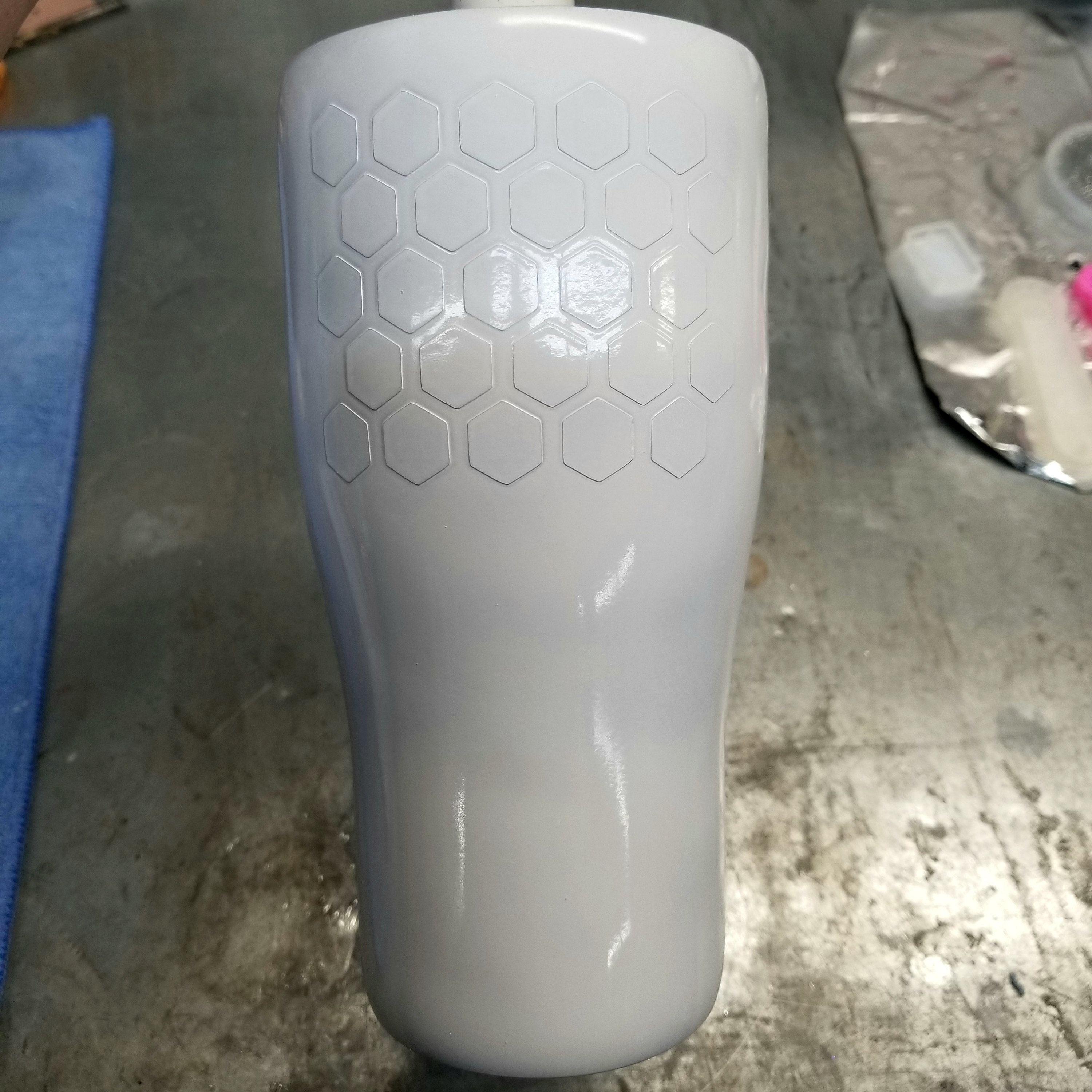 I used two different shades of yellow alcohol ink to create the honeycomb color and sealed the inks with a clear acrylic spray paint.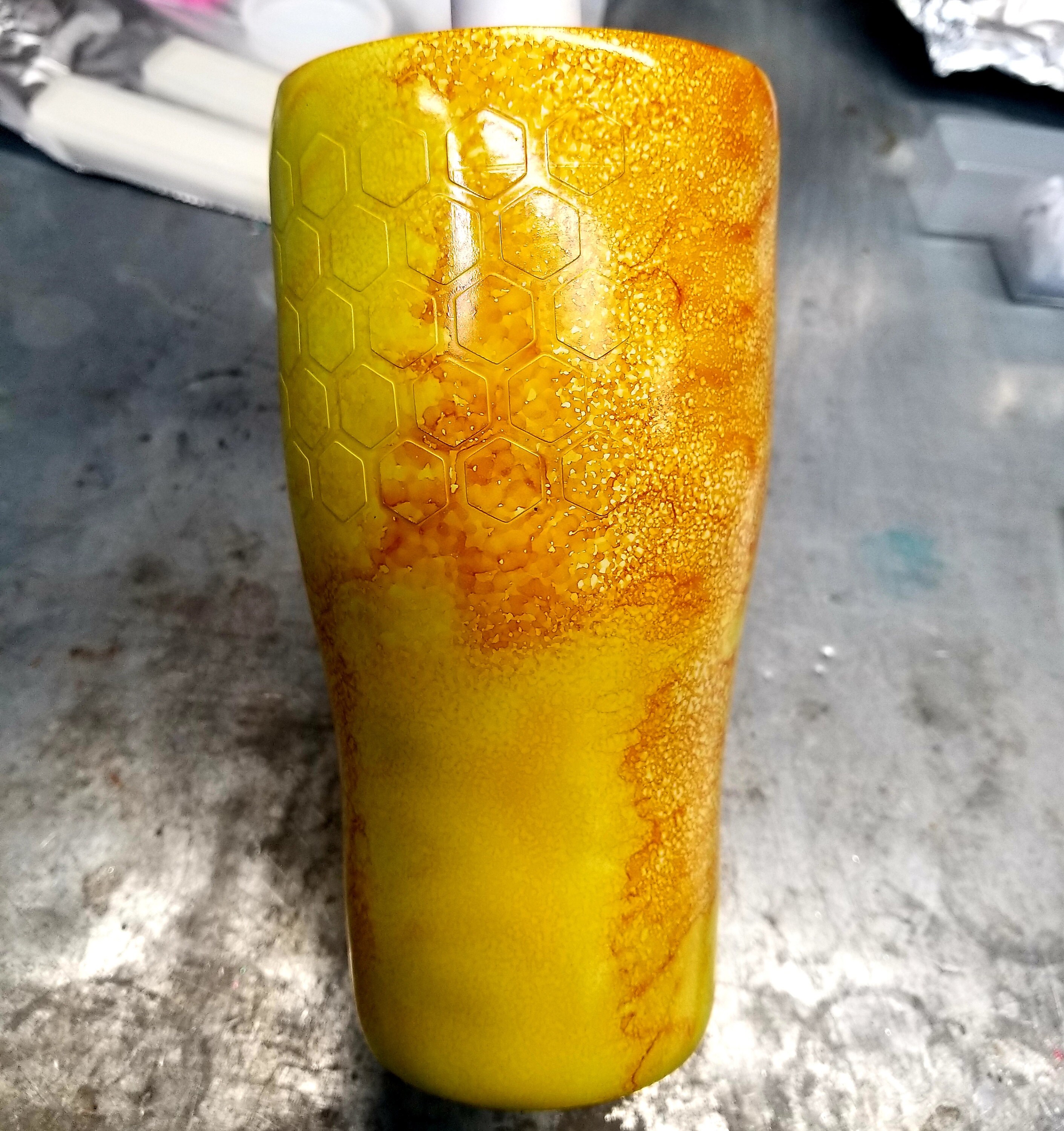 I peeled the vinyl pieces away to reveal the beautiful glitter underneath and added a two color Queen Bee vinyl decal and a couple of cute bees around the honeycomb.  A final coat of epoxy seals the decals and completes the tumbler.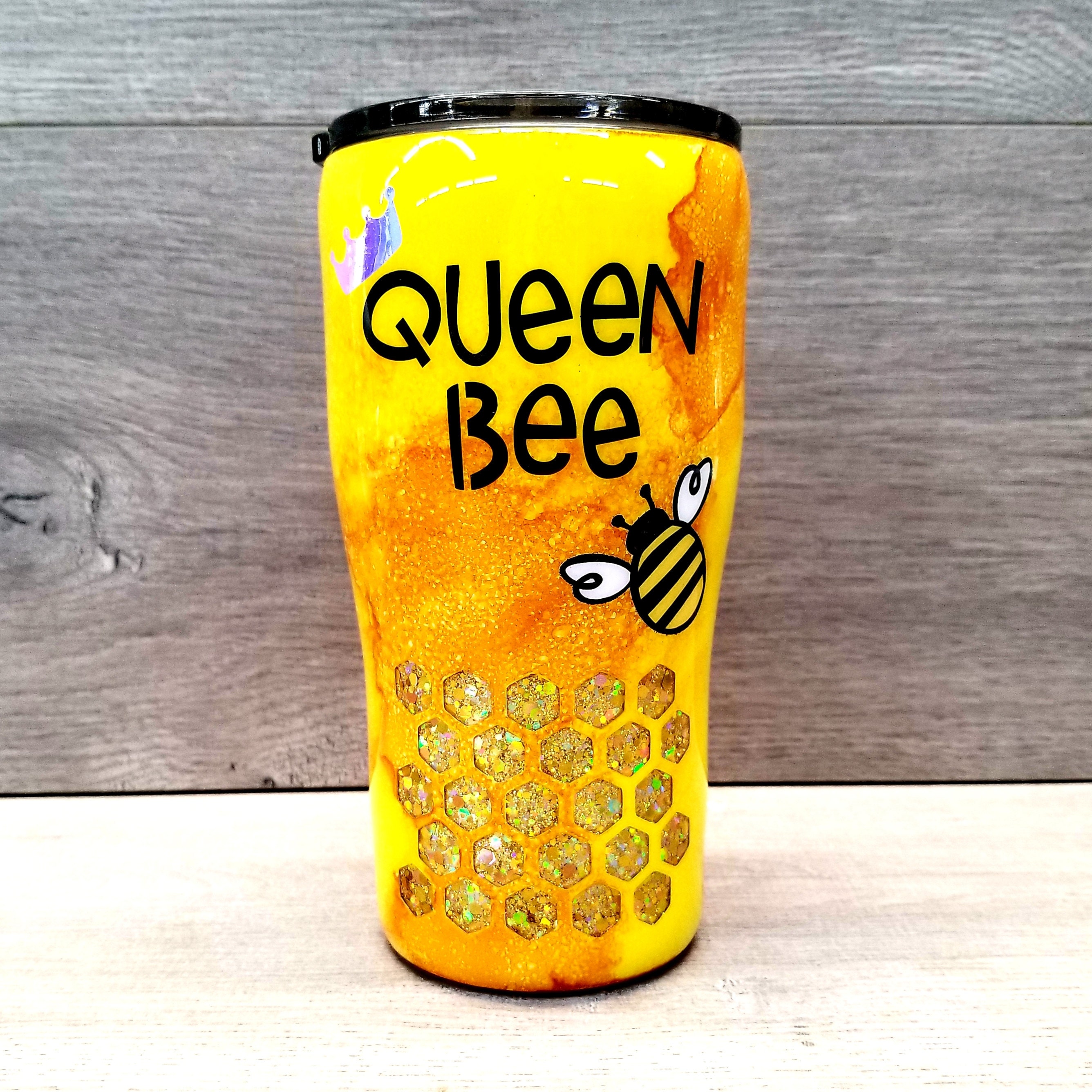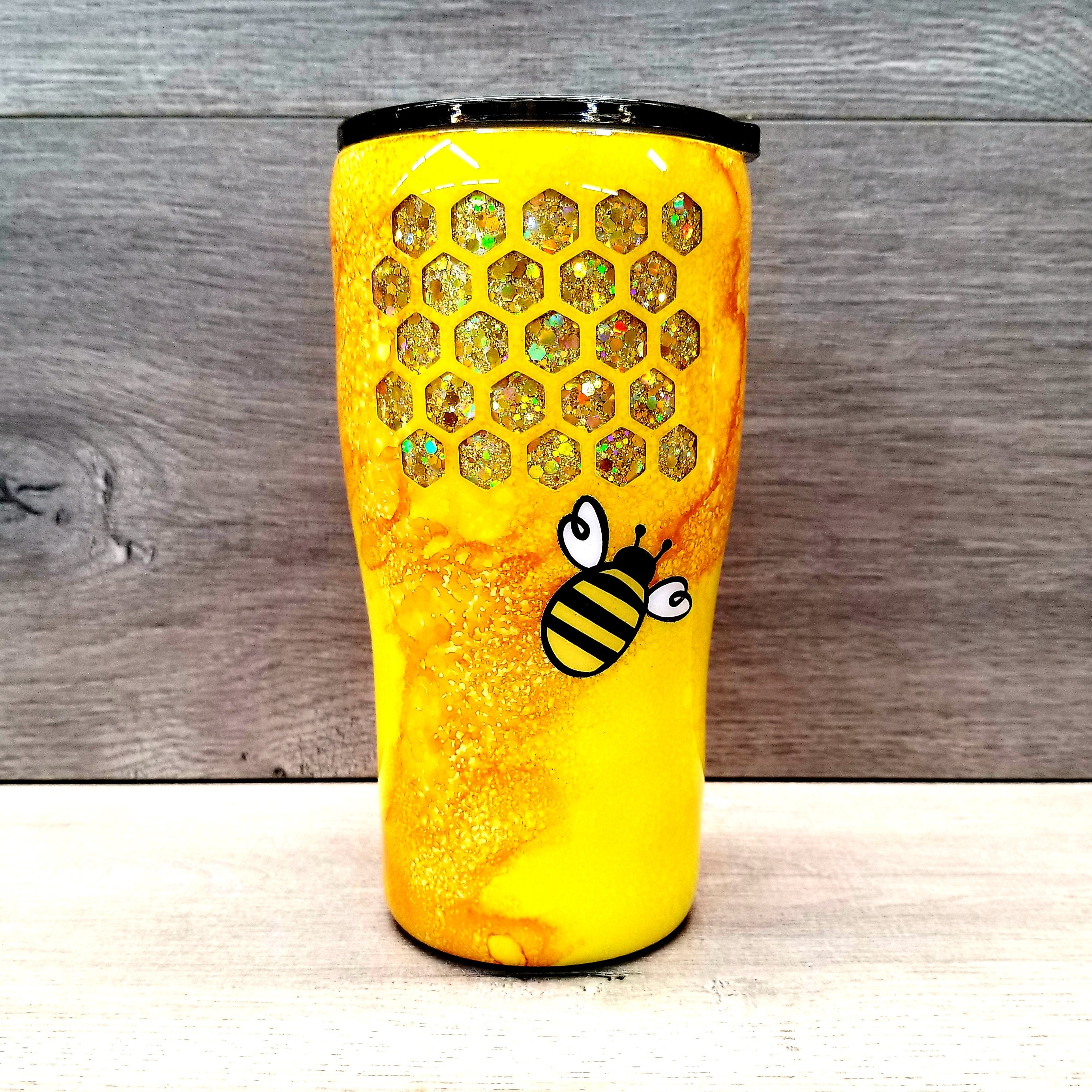 Supplies used:
HOGG 30 oz. modern curve tumbler
Honey Gold Holo glitter mix from MarysGlitterMagic on Etsy
FXPoxy two part epoxy
Rustoleum matte white enamel spray paint
Cricut stencil vinyl
Ranger Adirondack Lights alcohol ink in honeycomb
Ranger Tim Holtz alcohol ink in dandelion
Krylon clear acrylic spray spaint
Oracal 651 gloss black vinyl
Holographic opal vinyl from WrapXpert on Amazon
Craftables white printable vinyl
Just finished reading:
Educated by Tara Westover